For more than 30 years, Children's Services Council has been – and continues to be – an integral part of Palm Beach County. We partner with families, neighborhoods and the community at large in numerous ways, and at numerous levels. Our goal? That every child in Palm Beach County grows up healthy, safe and strong.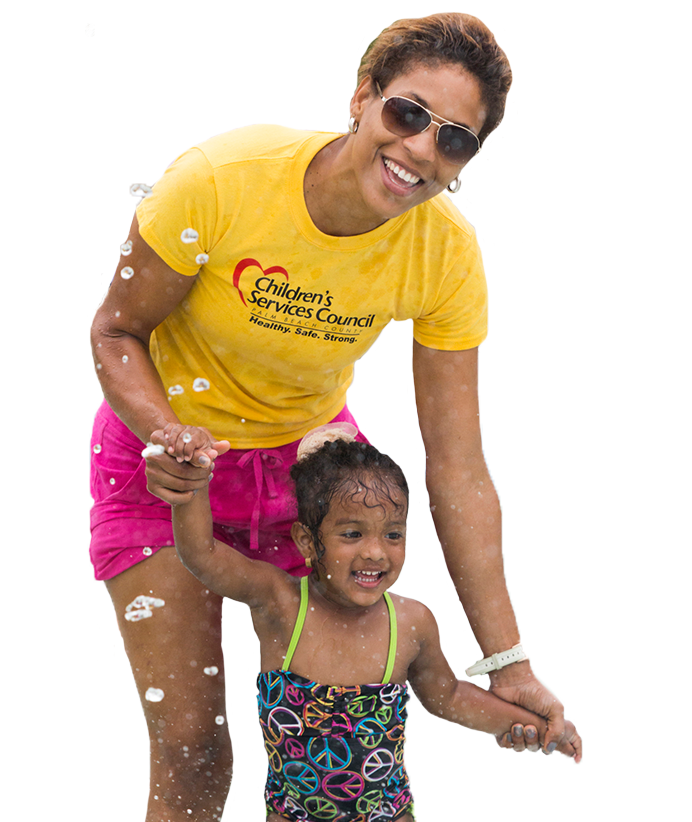 HOW DO WE HELP PALM BEACH COUNTY?
We fund local nonprofits and other organizations to provide direct services to families, from child care scholarships to parenting workshops. But we also act as a partner, working with organizations and agencies to address pressing community issues.
If the community conversation involves the well-being of children and families, chances are Children's Services Council representatives are at the table – working shoulder-to-shoulder with local leaders to solve Palm Beach County's most complex challenges.
No Summer Slide: A Book for EveryChild
Annual pool parties celebrate summer, encourage safety
Since 2015, Children's Services Council has partnered with Palm Beach County Parks & Recreation, as well as the county's Drowning Prevention Coalition, local businesses and nonprofits to sponsor annual Summer Safety pool parties in West Palm Beach and Belle Glade. These free events draw thousands of children and families, exposing them to helpful local safety organizations and resources while offering free food, music and fun.
The pool parties not only raise the community's spirit during the long, hot summer days, they also inform families about drowning prevention information and programming, like free/reduced cost swim lesson vouchers for young children.
Anna Stewart, Drowning Prevention Coalition Program Director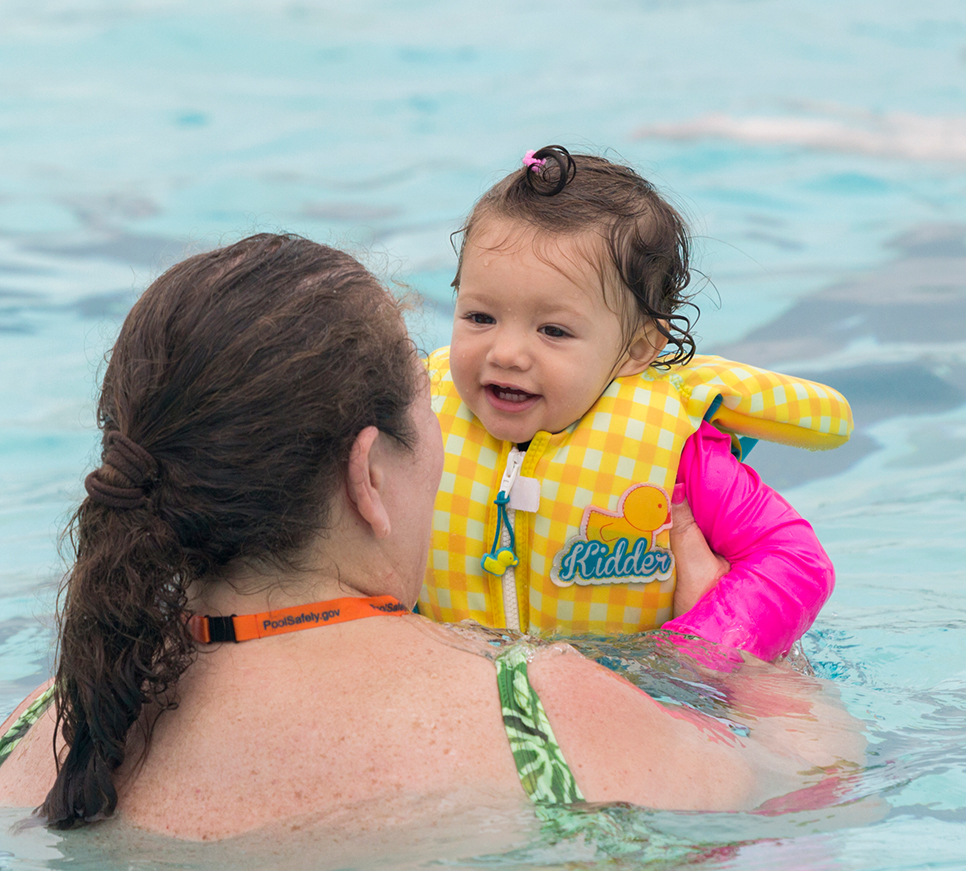 Where Neighbors Come Together
Community hubs bring camaraderie, support to neighborhoods
BRIDGES are unique community gathering spots, designed to warmly welcome families with information, support and services. Children's Services Council supports 10 BRIDGES locations across Palm Beach County, from Boynton Beach to Belle Glade, which are managed by two local nonprofits.  Whether its reading time for toddlers, homework help for students or resume writing for parents, BRIDGES offer families a place just for them.
BRIDGES gives you a sense of belonging.  There is something for everyone, no matter the need. You sign up with intention of becoming a member but quickly learn you're a part of a family.
Sherrah Hill, BRIDGES Parent Ambassador